Collections
Shop for artwork based on themed collections. Each image may be purchased as a canvas print, framed print, metal print, and more! Every purchase comes with a 30-day money-back guarantee.
About Cleaster Cotton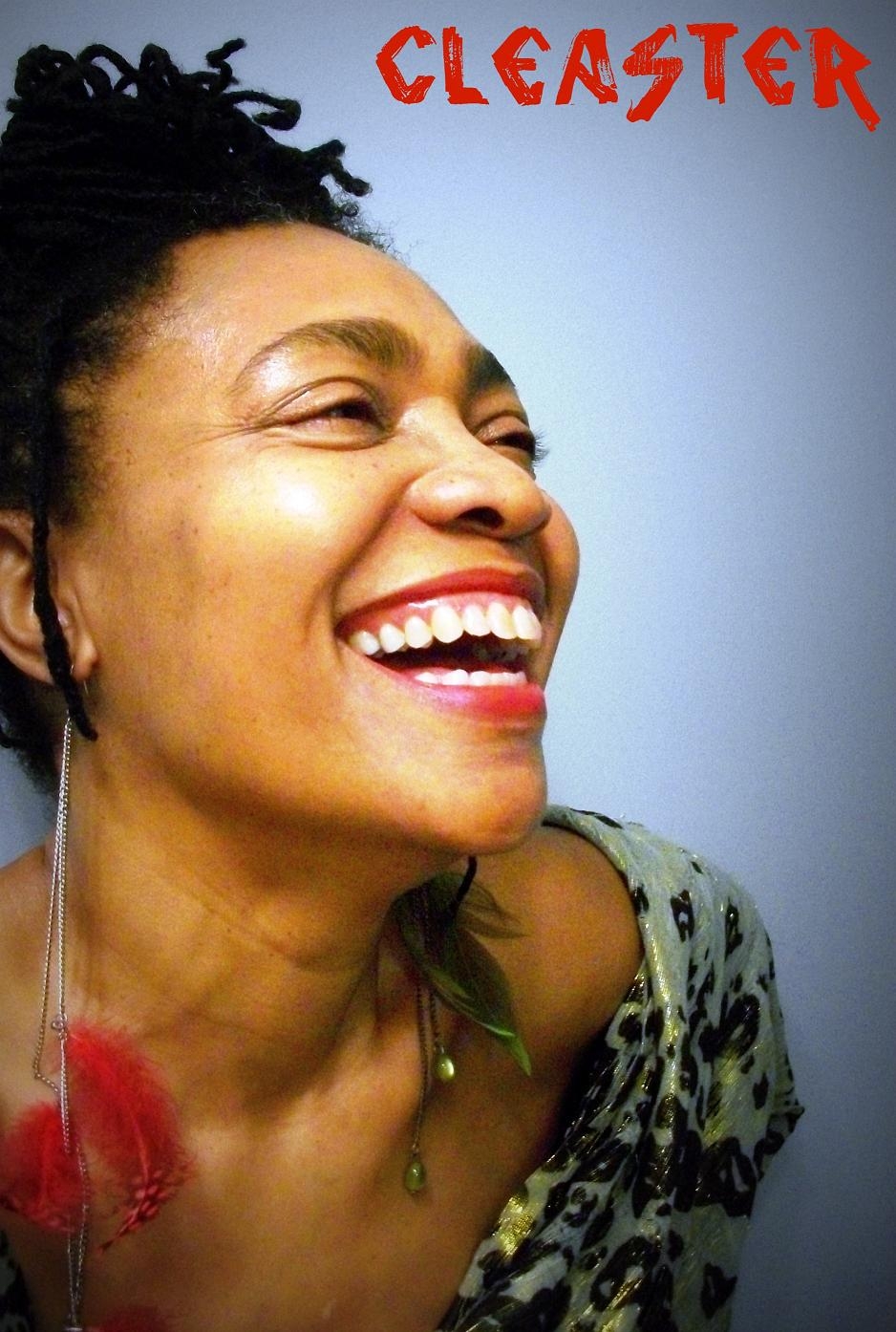 CLEASTER COTTON

Cleaster Cotton is an Nubian American Contemporary Primitive painter and photographer, who was born into a large, close-knit family and lovingly raised by southern parents, in the heart of Brooklyn, New York. Cleaster fell in love with art at age five when, inspired by her mother, she created her first line of greeting cards. During that same time, she fell in love with photography, when she peered down into her grandfather's camera and discovered the magic of refraction.

ALL SALES SUPPORT ARTS IN EDUCATION and BRAIN HEALTH.

Cleaster's work and contributions in Arts and Academic Education reaches across the USA and abroad. Her service includes the Westchester Arts Council, High Museum of Art, Georgia Council for the Arts, Museum of Design Atlanta, University of North Carolina Asheville, Asheville City Schools Foundation, LEAF in Schools and Streets, and several Boards of Education. Cleaster has taught thousands of (K-12) children, facilitated professional development workshops for hundreds of teachers and community professionals. She was Co-Chair of the Mayor's Arts District Task Force, in Mt. Vernon, New York. Cleaster serves on the Board of Directors for LEAF as a cultural conservationist, artist, and advocate for children, STEAM (Science Technology Engineering Art and Mathematics) education, and the arts for arts sake.

Reviews;

Cleaster Cotton is a dynamic and visionary artist.
Randy Shull & Hedy Fischer, Artists, Entrepreneurs, Activists, Owners
Pink Dog Creative,
Asheville, North Carolina USA (2011)


Cleaster Cotton is the Leonarda of our times - her versatility is almost unfathomable. As a painter of contemporary primitive art, her exuberant colors and sly wit make you glad to be alive. Her black and white photographs have a majesty, power and precision that remind you of the Art Deco era. Cleaster Cotton is an American treasure. See her work and rejoice.
Bobbie Kaplan, Award-winning Executive Creative Director
New York City, USA (2011)


Asheville's Cleaster Cotton has a new gallery within the gallery of AnTHM Town Arts in downtown Black Mountain. This amazingly talented self-taught artist, I'd swear, was passed the baton of talent straight from the hand of Jean Dubuffet, founder of Art Brut, with her unique though similar painting style, use of color, rhythmic technique, powerful symbolism, and storytelling ability. From the Underground Railroad to her series of masked female images, Ms. Cotton's passion is contagious, compels you to take a closer look, to shed a tear, to learn more about plight, then moves you to celebrate--freedom, its many layers, and the vibrancy of choice!
Cappi MacSherry, Owner ~ AnTHM Galleries of Black Mountain
Black Mountain, NC, USA (2012)


Contemporary Primitive; those are two words that make you think when you see them. I tell you they are
the words that express the truly gifted and genius of Cleaster Cotton. She is fast becoming known in the art world and is a true Renaissance woman. She is multi-talented, able to do many things extremely well. Her work has movement, soul, emotion, intensity and drama!! It has history, herstory and culture. It tells the story of our ancestors and they speak through her to tell us what we must do today to make ourselves whole again. Cleaster uses collage, mixed media and other forms of art to bring out her message. She is the female Romare Bearden!! I look at Bearden and the work he has done, the movement in his work, the feeling, the textures and collages. I see so many similarities between him and Cleaster, even the Harlem and North Carolina thing. Cleaster lived in Harlem also. We are all definitely from the same seed.
Peggy Dodson, President and CEO
Urban Broadcasting Company
New York City, USA (2011)


Cleaster Cotton's art work is authentic, cultural, and thought-provoking. Cleaster is inspiring and is a role model to young artists, demonstrating to them that self-expression, through art, is a powerful key to freedom. She is dedicated, professional, and innovative in her approach to her work. Her use of materials (both conventional and unconventional) is refreshing and fascinating. I encourage Cleaster and look forward to the advancement and continued success of her career.
Curtis E. James, President
CJ Studios
New York City, USA (2011)


"EXO-Political Contemporary Primitive Artist, Cleaster Cotton, creates art the way God created the universe. You must see her work. Her work involves signs and symbols that intrigue the mind. A MUST-SEE FOR ALL OF US ALIENS... AS WELL AS THOSE WHO THINK THEY ARE ORIGINALLY FROM THIS PLANET."

Ray Mapp, President
Purpose Publishing










Asheville, NC (2011)


Cleaster has had a life-long love of the arts, and has proved time and again through her artwork just how creative she is. Her works are vibrant, striking, moving, and emotional. Her love for teaching the arts has motivated and inspired so many to express themselves through art. Cleaster is the quintessential professional!
Nancy Witkowski Gerardo
Para Educator, Phoenix, Arizona (2014)


Cleaster Cotton is art allows others (patrons) to see within the discovery of God s ancient world and brings it forth for us to enjoy and appreciate. Her still life is filled with a unique harmony of blending colors and shapes of various sizes which leaves you with a pleasing feeling that makes you want to see it again.
Mae C. Linsey
MA Early Childhood Education, Atlanta, Georgia, USA (2013)


Just read the energized article in Planet Art Feb 2013 on the dynamic Cleaster Cotton Contemporary Primitive Artist. The excitement that just poured from the editorial was palpable as is the Artist Cleaster Cotton. Thank you for capturing her in your words by not holding back on the adjectives, fabulous smile, exuberant eyes, makes Picasso look like an amateur as well as the 8 feet tall masterpieces are where she really shines. And as you said, Can she get any more spectacular? Yes, and I am looking forward to experiencing her creations. Cleaster s work is so current yet sings of the sages from thousands of years ago and provides beauty and stimulus for the Spirit now!
Margaret C Pazant
Elegant Executive Life Coach, Los Angeles, California USA (2013)

~ ~ ~

Contact Information

cleastercotton@gmail.com
Cleaster Cotton
P.O. Box 7313
Asheville, NC 28802-7313
(828) 367-7708

http://cleaster-cotton.artistwebsites.com ~ Artist Gallery Website
http://alnuge.com ~ ALNUGE Website
///

COPYRIGHT NOTICE 2011, 2012, 2013, 2014, 2015, 2016 Cleaster Cotton. These images do not belong to the public domain. All images (paintings, photographs, and graphic designs) are registered. All rights are reserved and are the exclusive property of Cleaster Cotton. No images may be reproduced in any form without the written permission of Cleaster Cotton. The purchase of any original or print does not transfer reproduction rights.